Rocky Creek Ranch Camping Trip
We drove up here on November 9, 2007 to spend 3 days riding in the Kiabab National Park. We had a wonderful time and the horses did exceptionally well! The Rocky Creek Ranch is an hour and half drive from our ranch. The horse accommodations were great and the facilities were excellent.
Our Rig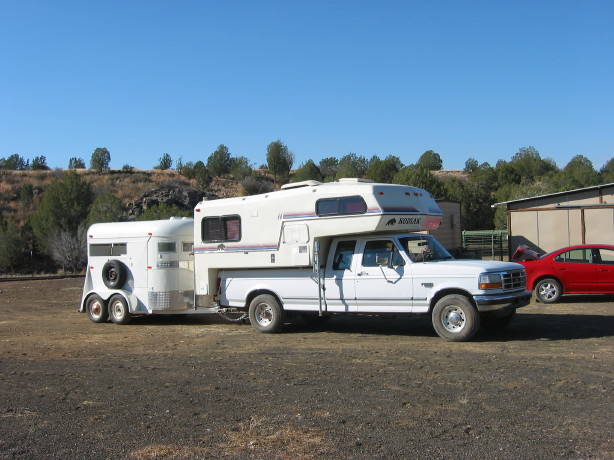 Rae Ann With The Horses After Unloading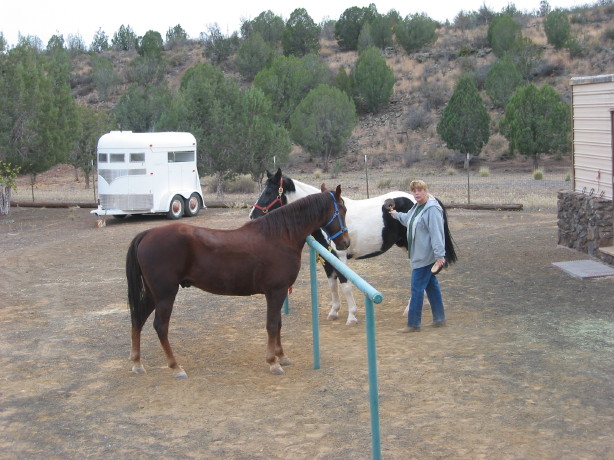 My Horse - Cahutta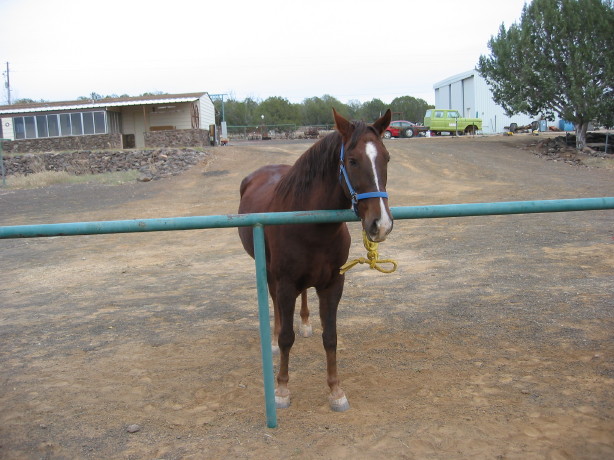 Resting After Unloading
Rae Ann's Horse - Cricket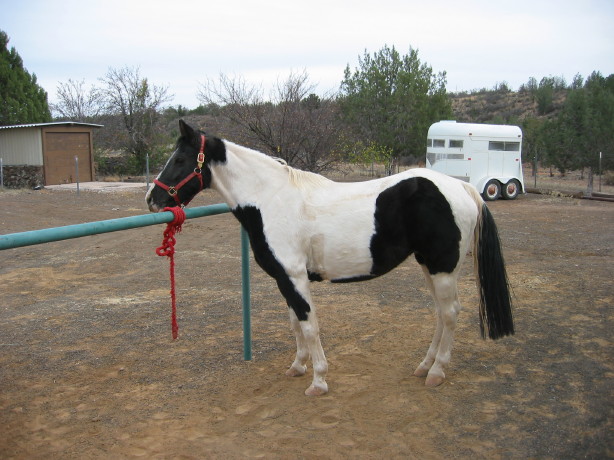 Resting After Unloading
Cahutta In His Stall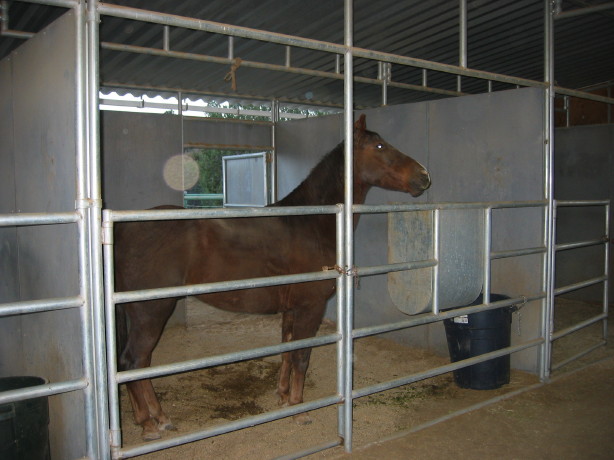 Evening Feeding
We really did appreciate the indoor barn and so did the horses. It got down to 26 degrees Fahrenheit on Saturday night so it was nice that the horses had a place to get in out of the cold.
The Barn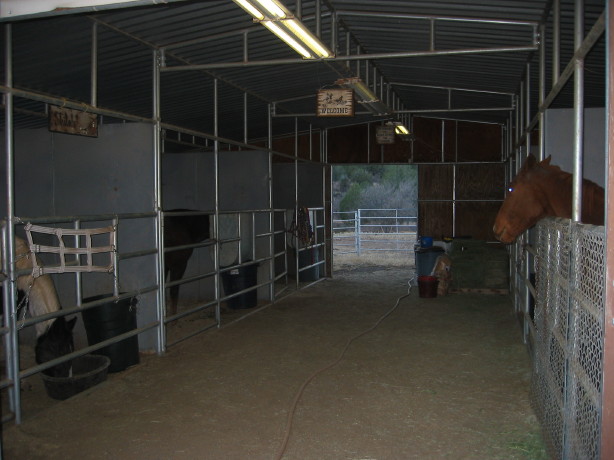 Each Horse Had An Indoor Stall / Outdoor Run
Our Campsite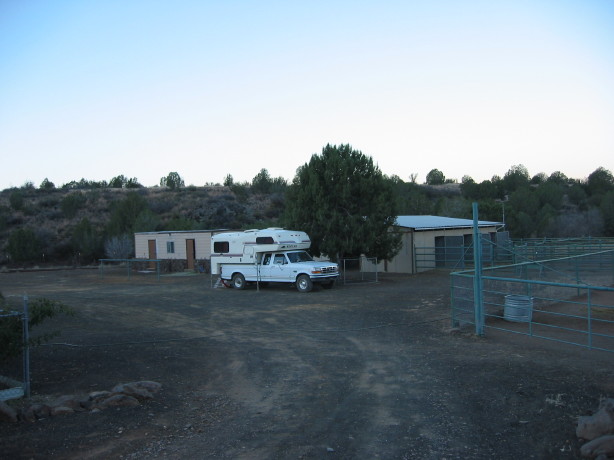 We Parked Next To The Barn
We parked close to the barn so that we could easily look in on the horses. We had electric and water that we hooked up to the camper. Our little self contained home away from home worked out great and kept us warm during the fridged nights.
The Arena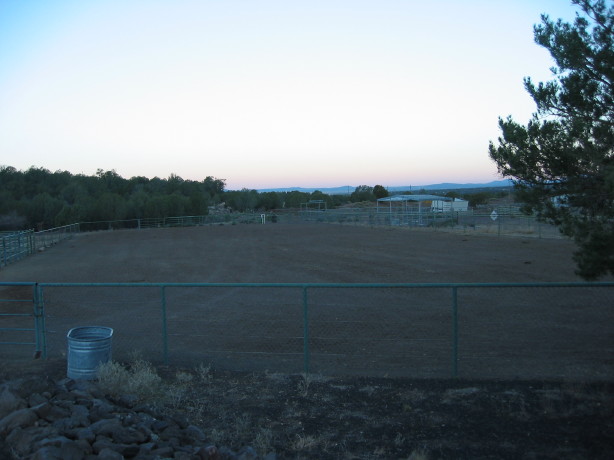 We Used This A Lot As A Turn Out
Getting Ready For A Riding Adventure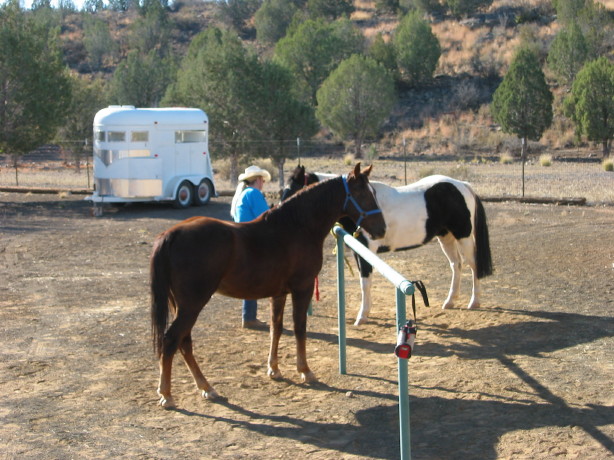 Next Stop Kiabab National Park Ride
On The Trail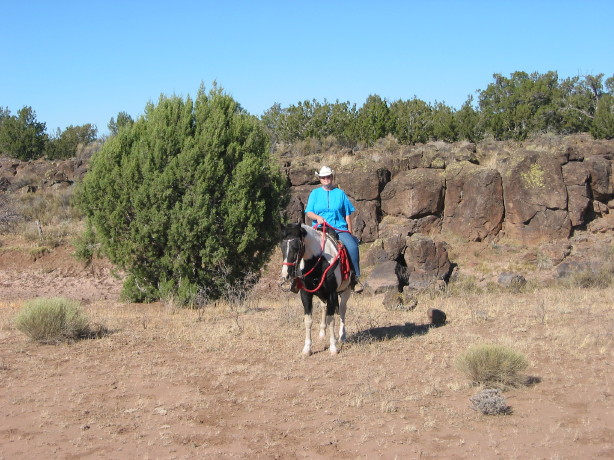 Rae Ann Posing With Cricket
Rae Ann saw this interesting rock formation and wanted to ride to it to take a picture. The terrain in the Kiabab National Park is, for the most part, high planes. We rode for hours though beautiful fields and valleys and followed an old abandoned railroad track for miles into the higher elevations which was populated by oak trees.
Kiabab National Park Ride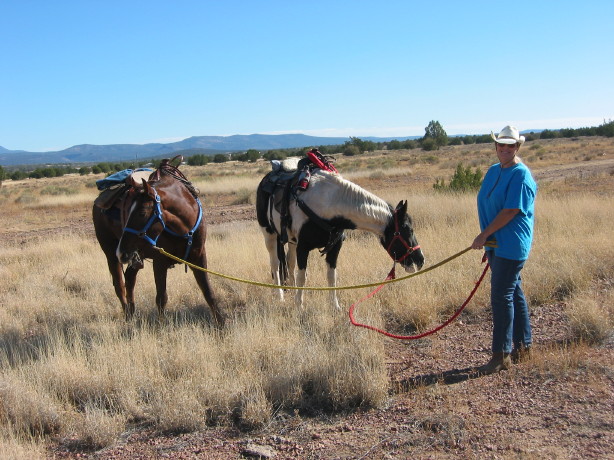 Rae Ann Grazing The Horses
After riding several hours we stopped to let the horses graze. They were in heaven! It's not often that they get a chance to sample the cuisine of a pristine high planes meadow. They got 'a high' chomping down the virgin grasses. They were mesmerized and highly relaxed doing what comes naturally in a natural environment.
Kiabab National Park Ride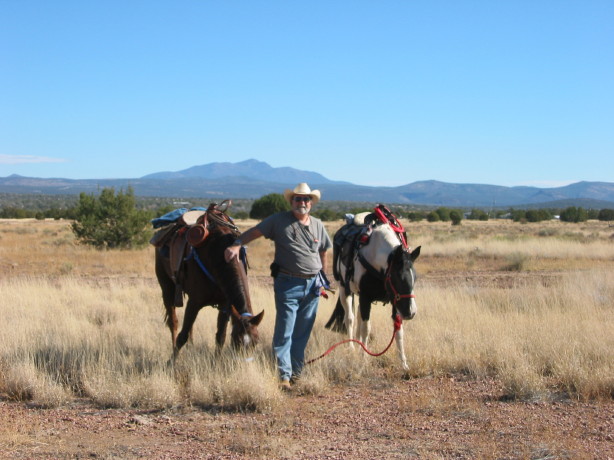 Marvin Posing With The Horses
Cahutta Grazing In Kiabab National Park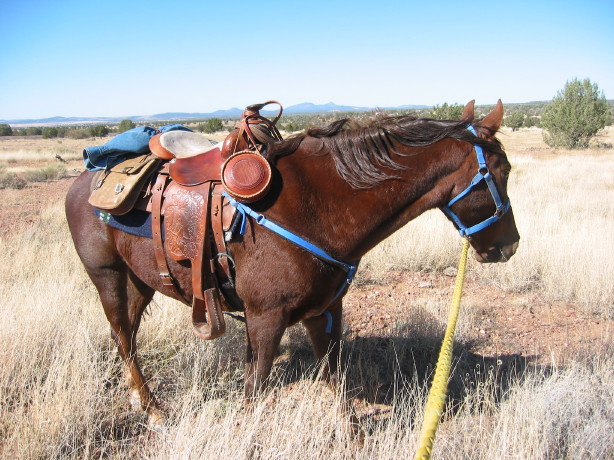 It's Called 'Horsey Heaven'
Back At The Rocky Creek Ranch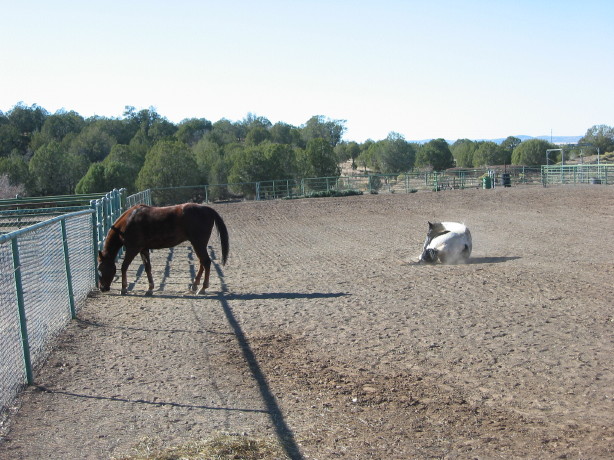 Cricket Taking A Roll After A Hard Day On The Trail
After a long day out on the trail the horses enjoyed themselves rolling around in the arena. We covered at least 15 miles riding through some fairly rugged terrain. The horses did great going through the rocky parts and all the up hills and down hills. They deserved their little respite following a long hard day on the trail.